Bangkok in Change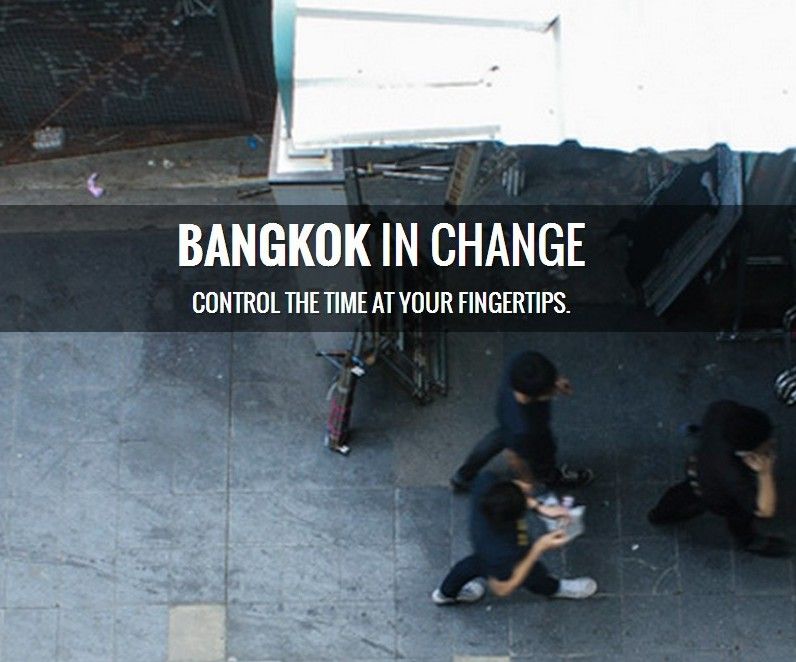 Abstract
Photography, design and implementation of an entire website. Originally, the project was released as an smartphone application as part of my thesis for the course "Communication Design" at the KMUTT – School of Architecture and Design in Bangkok in the year of 2013. In 2014 the application was republished as a website.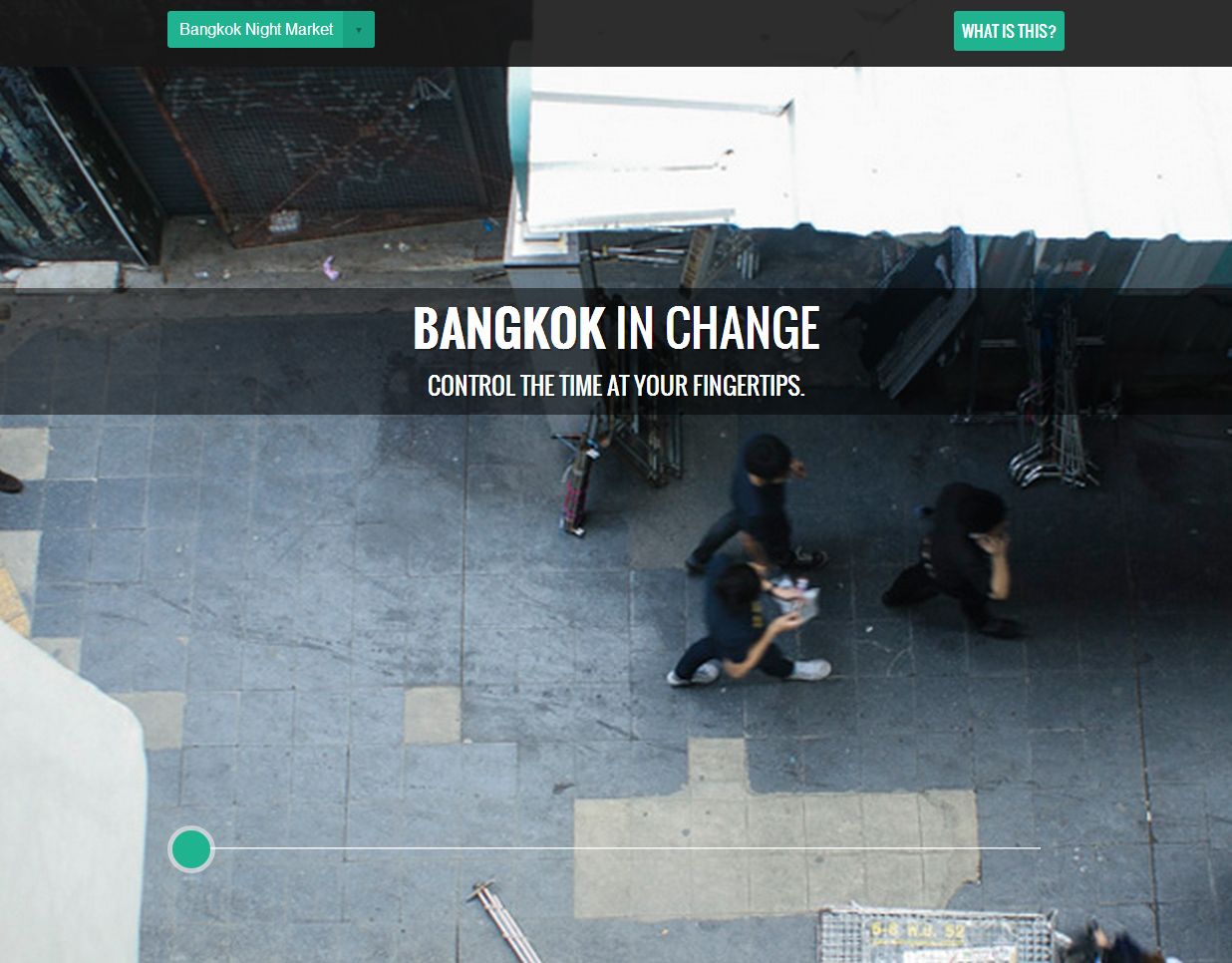 Concept
The idea was to create an illusion in which the user can control and change the time through its fingertips. Since humans began to explain life and the earth through the sciences, they used that knowledge to control and change things in life. However, nobody has been able to control time. That is a reason why our society continually tries to minimize the effects of time and the duration of processes. Examples of these minimizations are high-speed trains, the development of the internet and care products for our bodies. With this tool, no further research is required as you can now change the time with your fingers.
Very soon, the user will understand that all this is a fake and that its leisure time passed by. However, the user receives additional information about the characteristics of time. Nevertheless, time cannot be controlled by us.