Conception, implementation and evaluation of a software solution for gastronomy.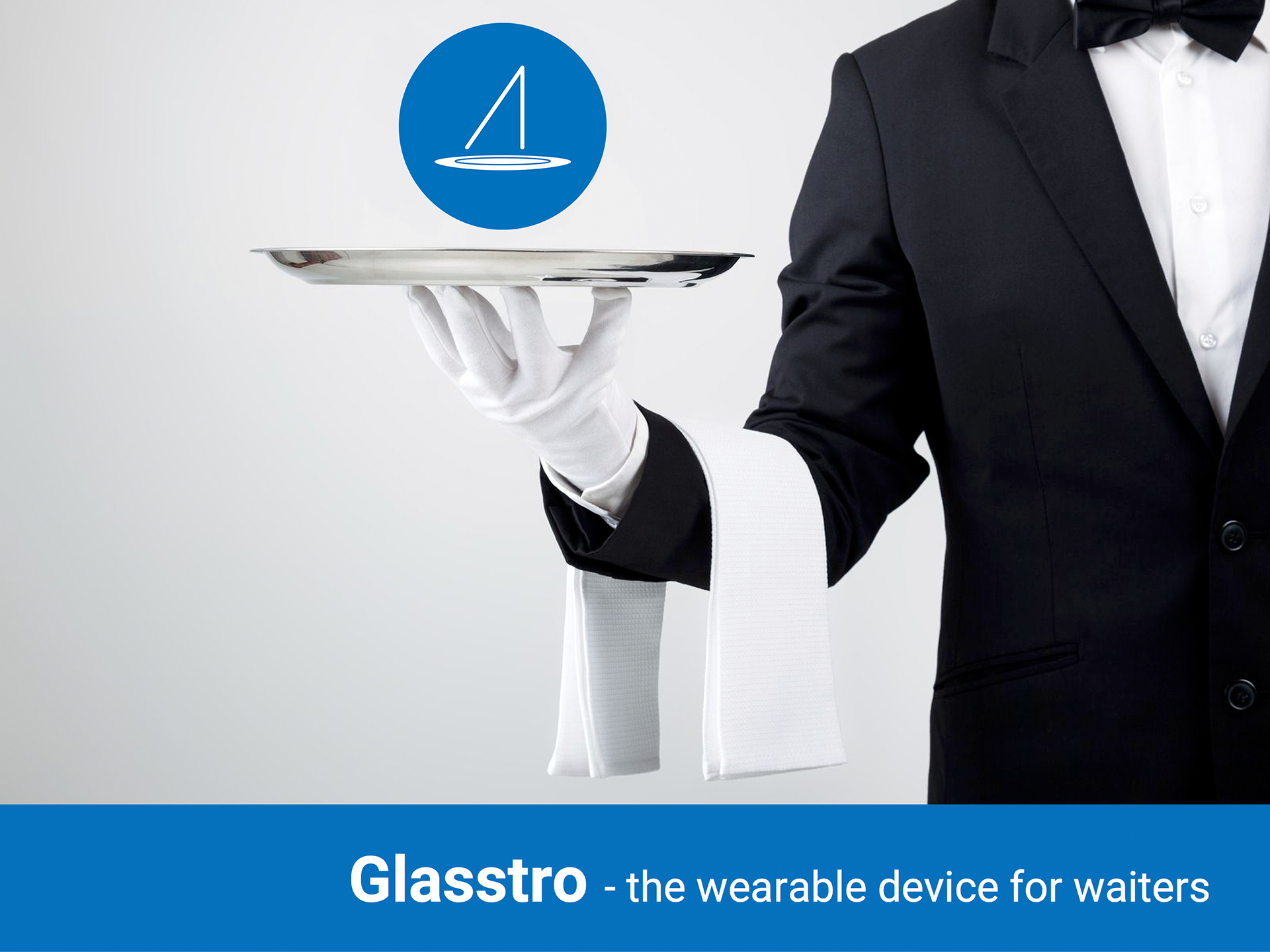 Abstract
The task in this project was to connect the Google Glass and the gastronomy together. The prototype assists waiters in various processes within the catering process.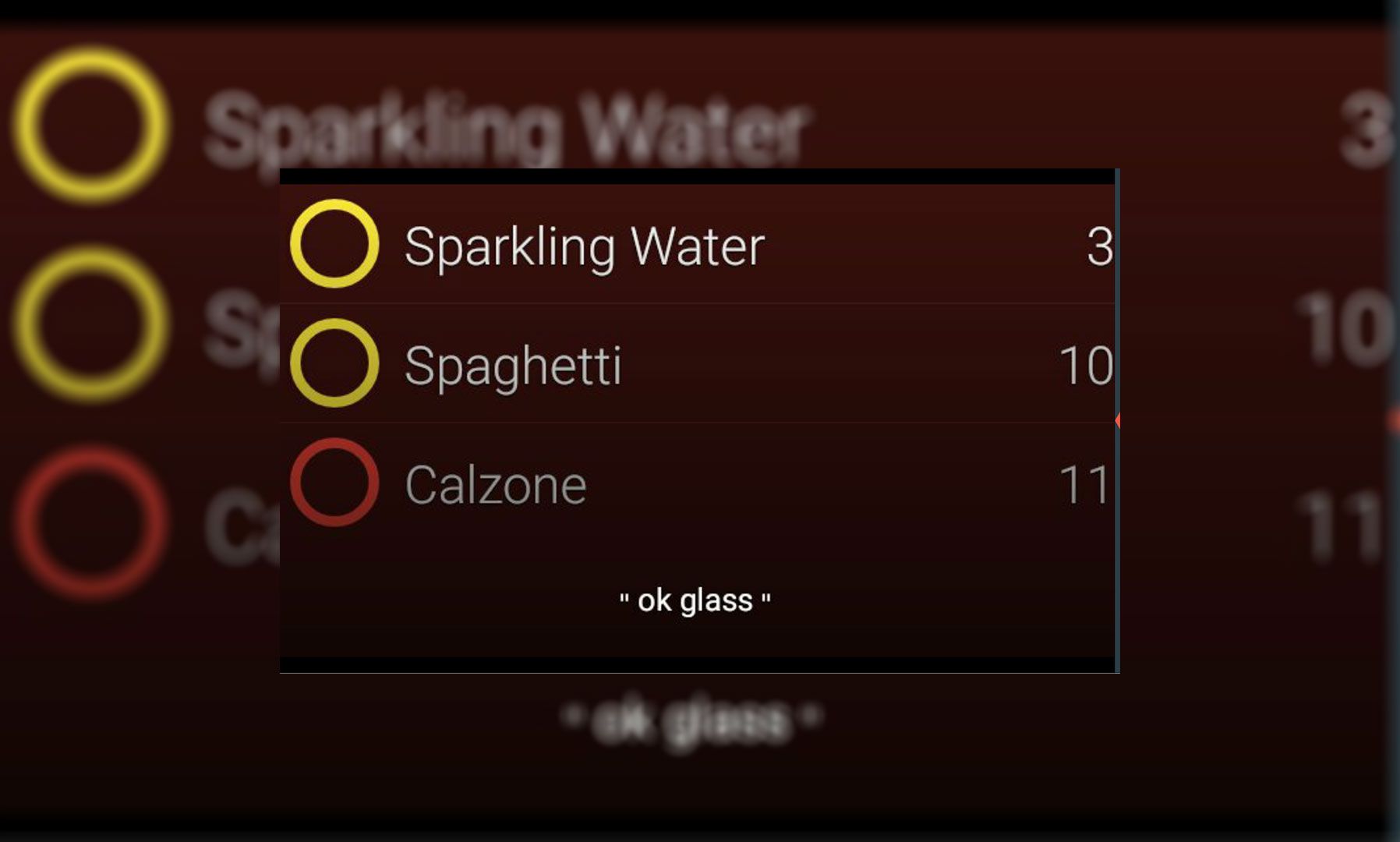 Concept
In gastronomy, both hands are in constant use. The Google Glass allows hands-free interaction via voice control and the head-up display. The "Glasstro" prototype was developed in order to find out whether a mapping of different gastronomy processes can be guaranteed and the daily work of the waiters can be simplified. The mapped processes include the order acceptance, order processing and order delivery. For the organization in the kitchen, a tablet app had been developed. The application displays new orders and informs the waiter as soon as an order is ready for pick-up.