Impossible Worlds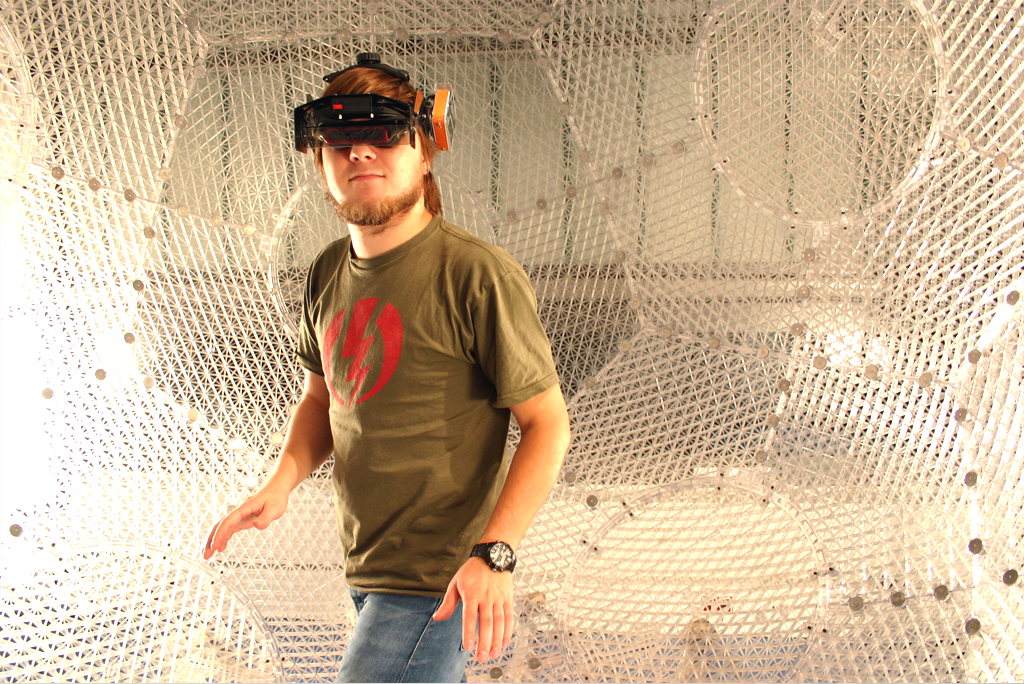 Abstract
"Impossible Worlds" was a six-month Bachelor's course of the University of Bremen and was supervised by the work group "Cognitive Neuroinformatics" of the DFKI. 21 students from the fourth semester of the course of studies Digital media in the field of study in media informatics participated in this project, which took place in only a very short space of time with only three months.
Concept
"The project called "Impossible Worlds" deals with the dynamic creation of physically impossible worlds. Every world can be manipulated in virtual environments. The goal of the Bachelor project was to develop a modular system for the DFKI to create immersive worlds quickly and easily. In these virtual rooms, experiments are to be carried out which are intended to investigate the adaptive capacity of the human brain, e.g. body ownership and prism glasses experiments.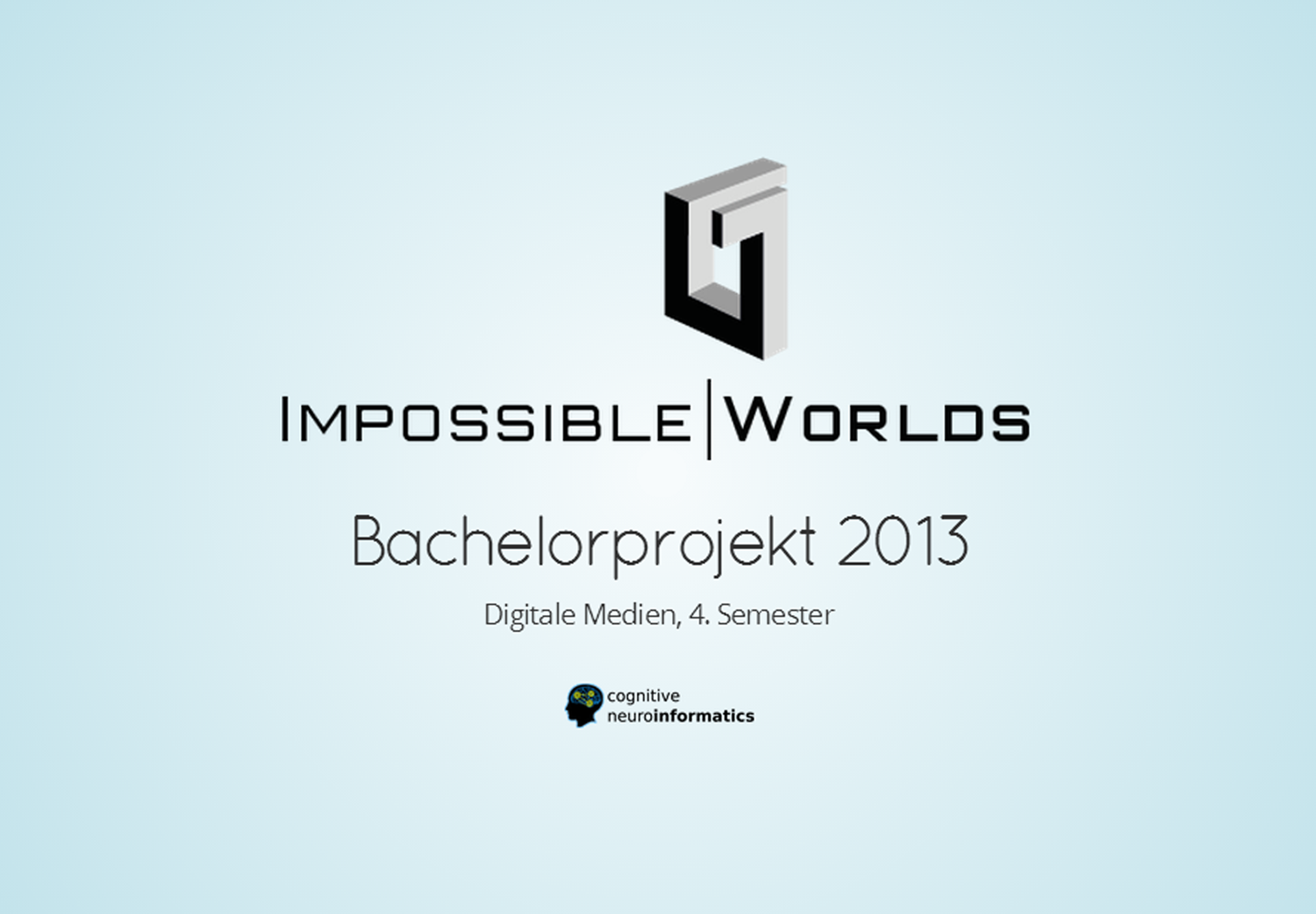 Technology
With little effort users were able to create a virtual world dynamically. The project uses the WorldViz framework and is written in Python. The user can move immersively and freely in the virtual world with a head-mounted display and a Virtusphere.