Conception and implementation of a slightly different smartphone app for weather forecasting.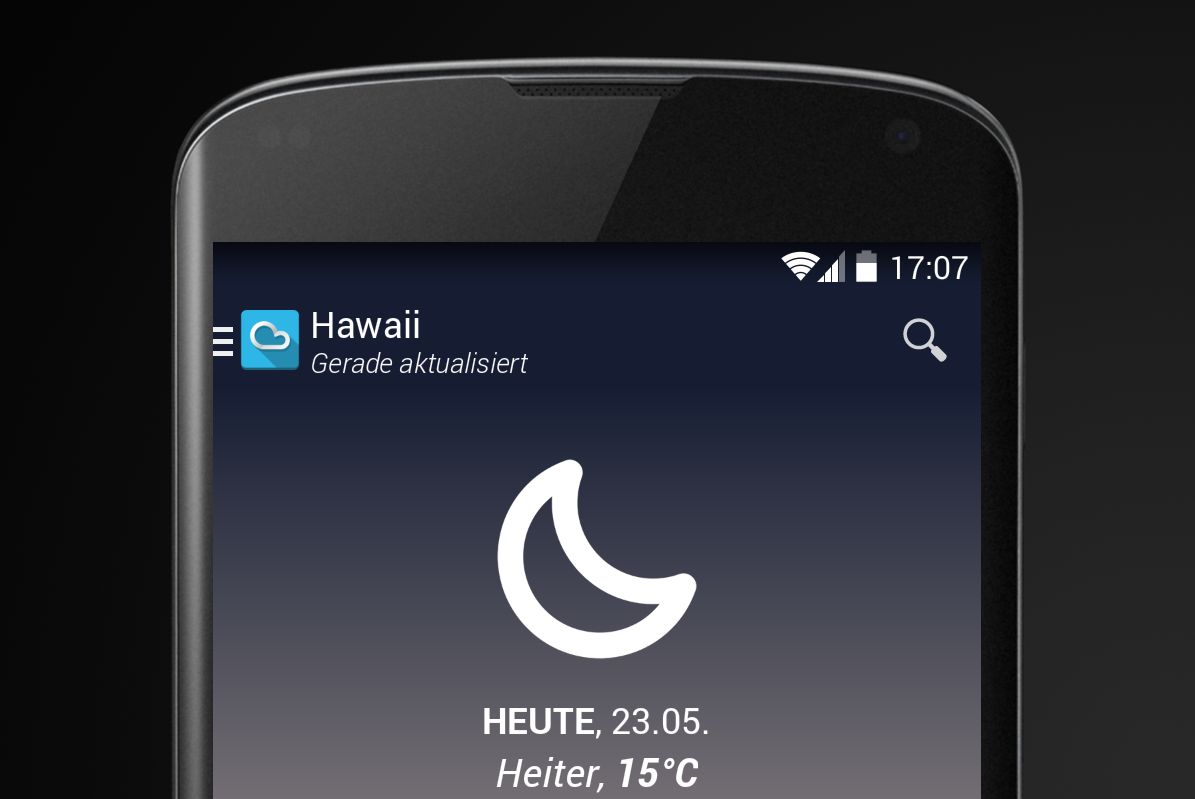 Abstract
The project was to design and implement an entire application. The application is used for weather prediction in a simple design. In addition, great importance was attached to the usability and user experience design. Partly Cloudy is supposed to lead the weather forecast away from the formal character and to incorporate principles of the design.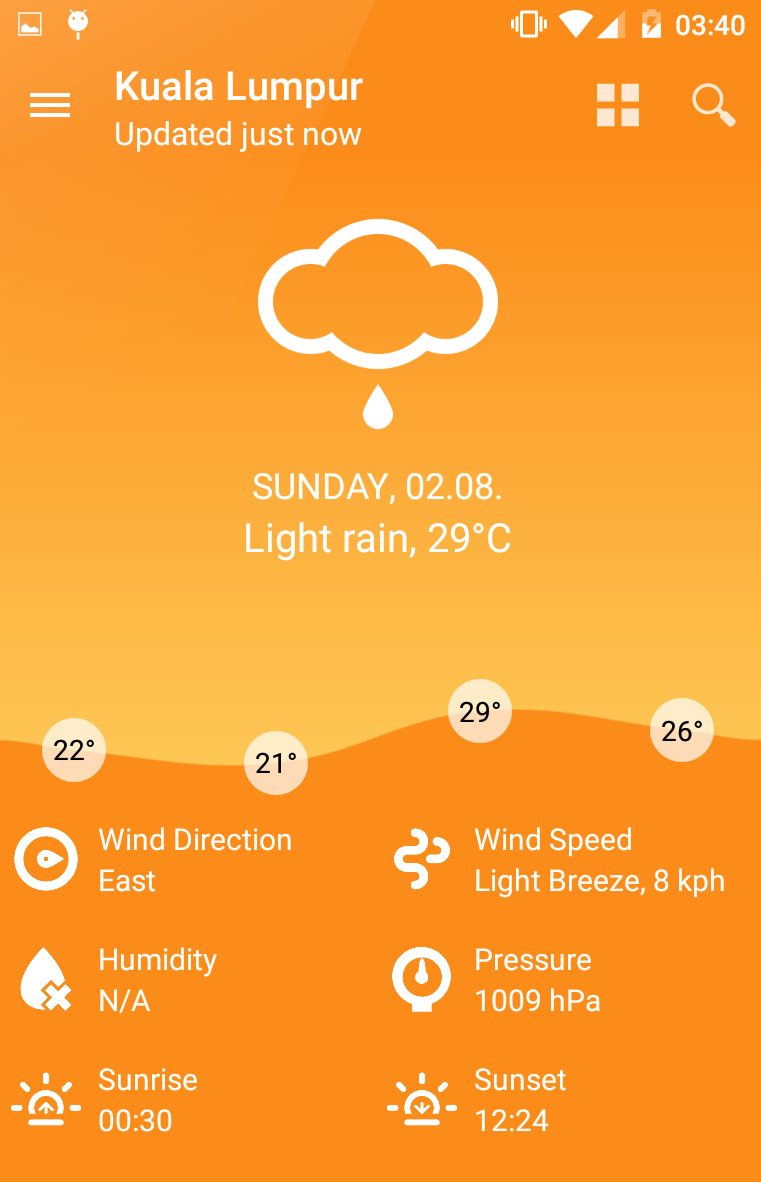 Features
Partly Cloudy offers a forecast of up to 14 days using the provided data by OpenWeatherMap. The temperature profile, air pressure, humidity, wind speed and wind direction are shown. In addition, the application calculates the solar cycle and displays the corresponding times for the sunrise and sunset. The date can be changed by swiping horizontally. The background changes according to the time of day and the current temperature. By swiping to the left of the screen, the overflow menu opens, which shows a list of all stored locations as well as a button to the settings screen. The app also comes with a search function (places, airport codes, sights) and widgets for the home screen.