Concept and implementation of an application for sharing compliments with strangers.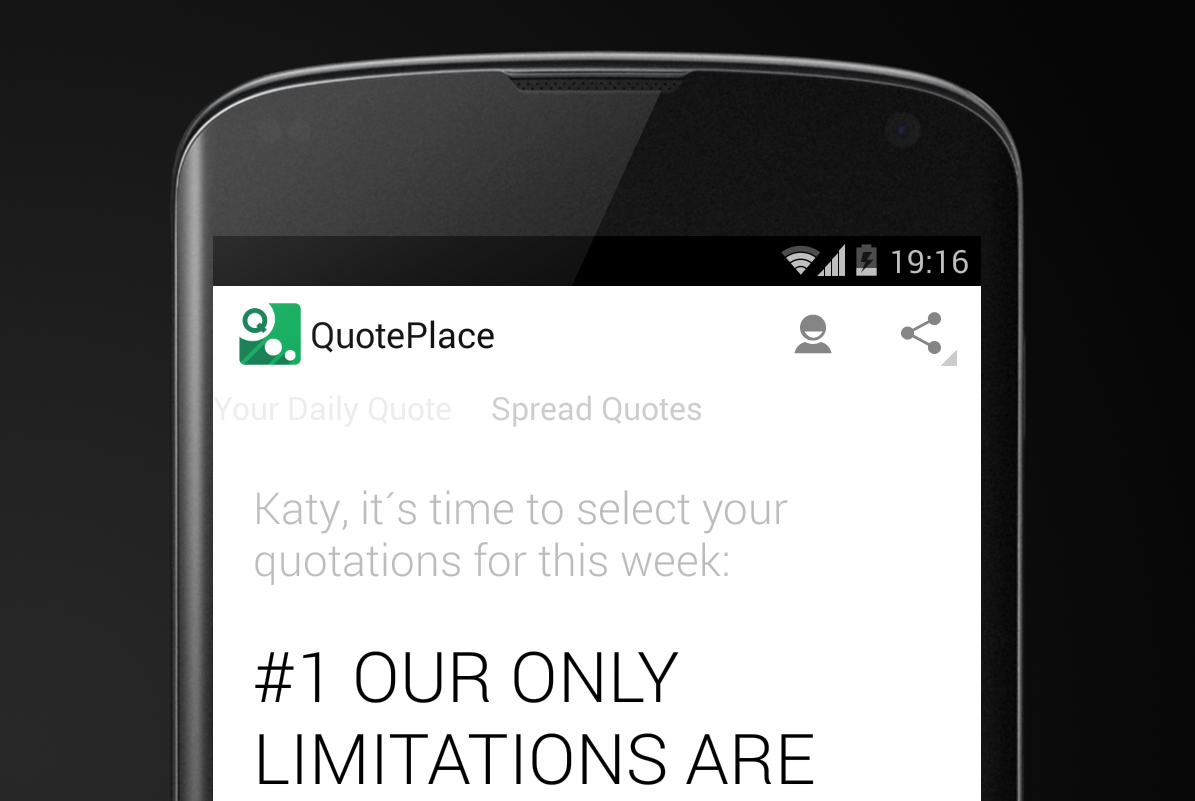 Abstract
Compliments make you feel good. And you can make others feel good. Send off compliments to strangers with QuotePlace and make their day! The application let users send off compliments to strangers. Send and receive random quotes, sayings and compliments once a day. Every quote, saying or compliment comes with the name and the coarse location of the author.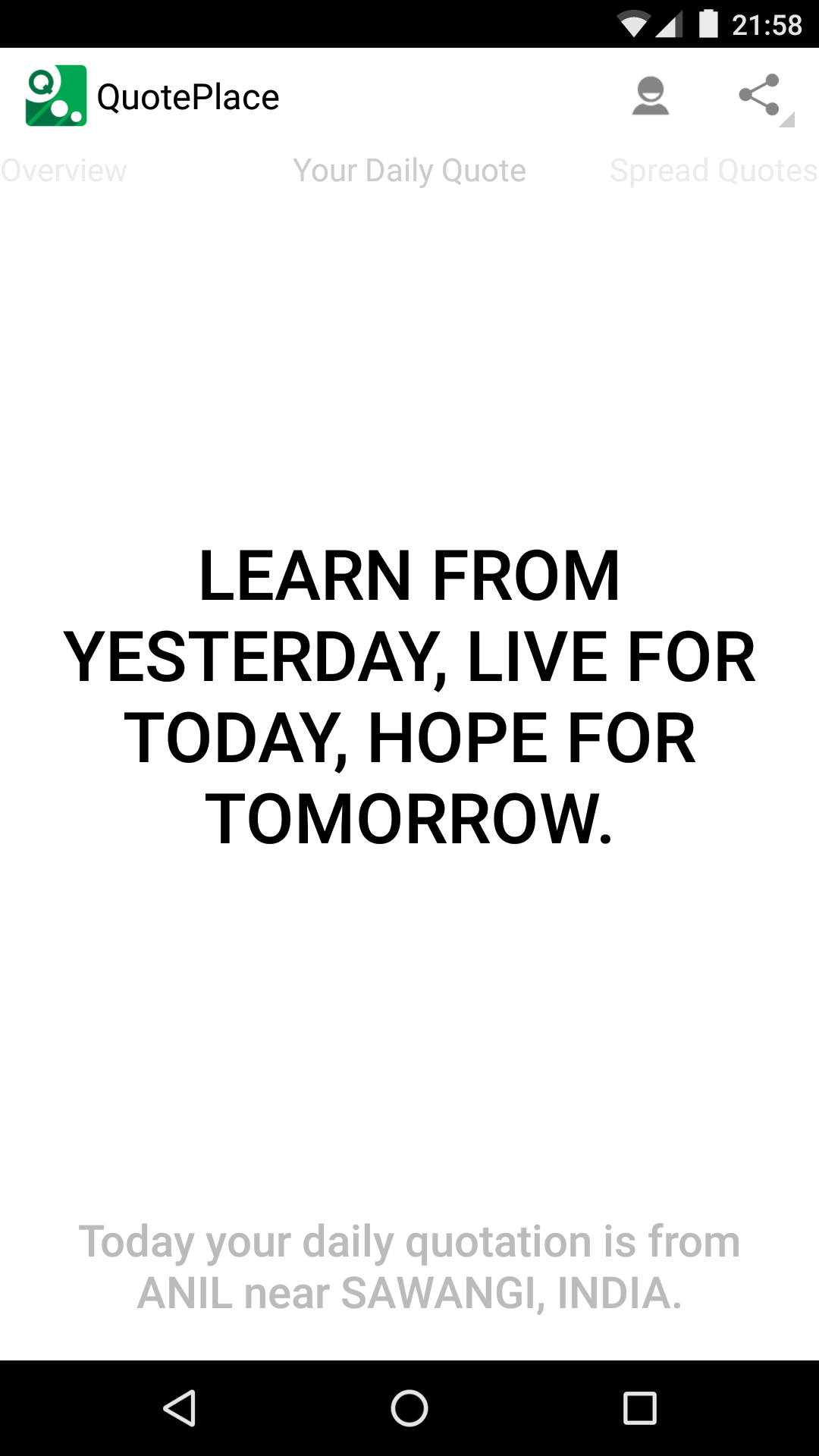 Features
The application allows compiling and selecting compliments and phrases that are sent to another unknown person together with the first name and the approximate location. Every morning users of the application receive personal compliments of a stranger. Every week users compose seven compliments. The application automatically determines the location of the mobile phone and reminds the user every morning of a new compliment. If all the compliments of the week are consumed, the user is asked again to create new compliments. The compliments are stored on servers with the necessary data and are accessible by other users via the application via a random number generator. The application convinces with its simple design.