ROBEX-Exhibition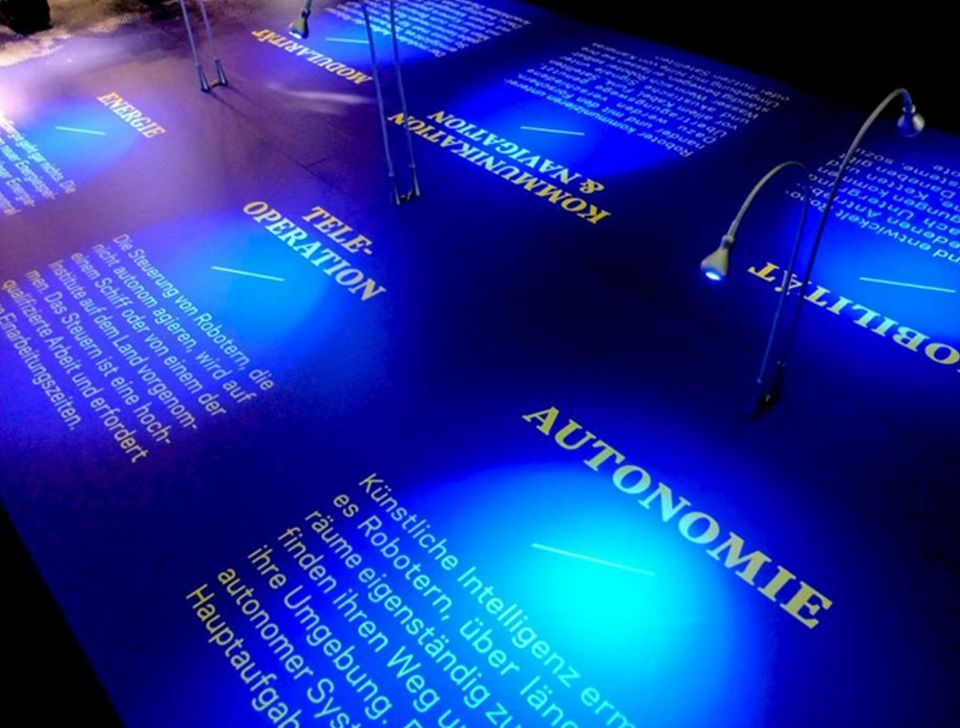 Abstract
The ROBEX Exhibition was a cooperative project between the Helmholtz-Alliance ROBEX, students of the Hochschule für Künste, Roland Lambrette, ZwoAcht and 16zuMoin. The planning covered the exhibition design, the public website in the world wide web and an active participation of the target group in social media.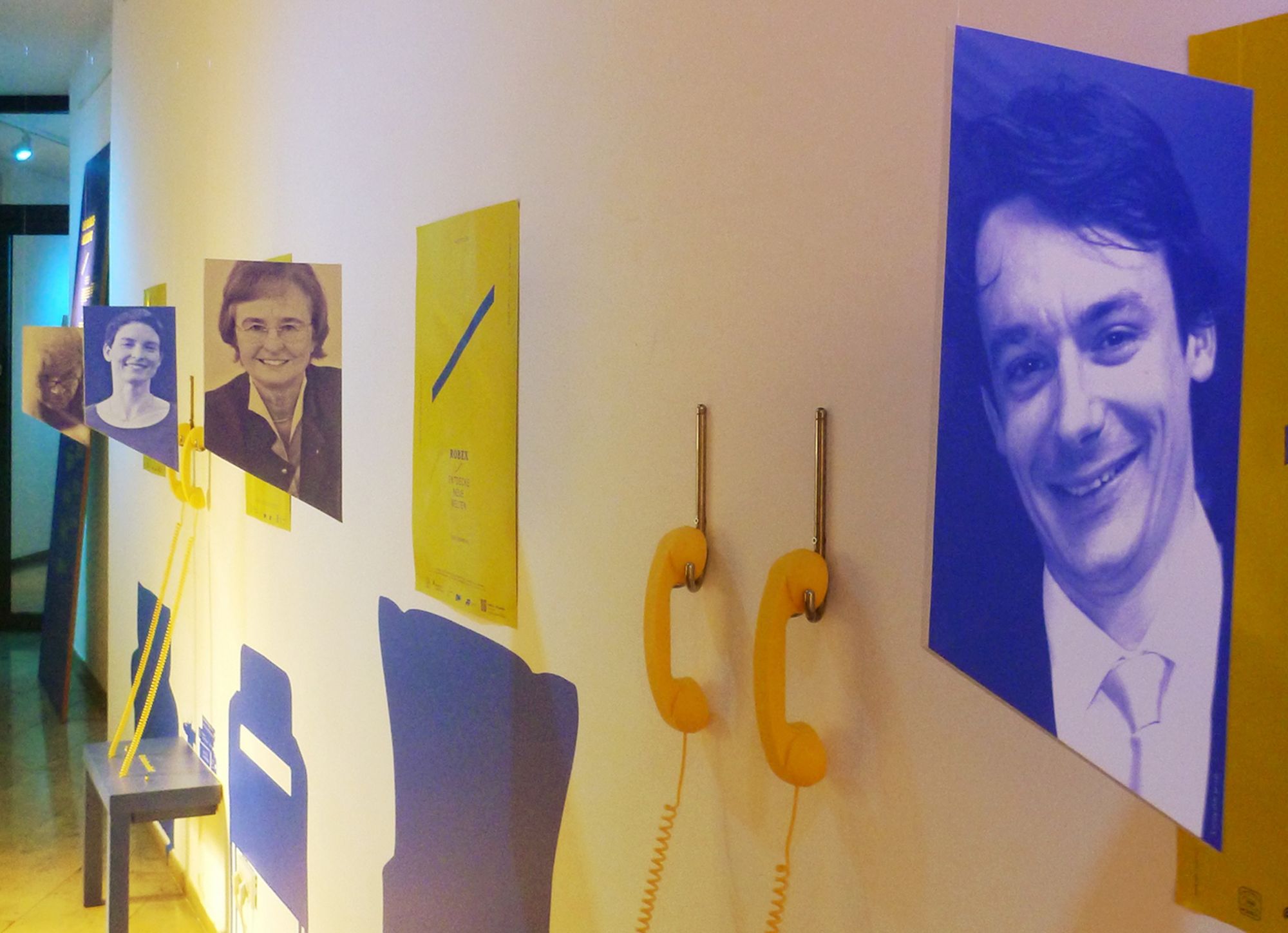 The challenge
The Helmholtz-Alliance ROBEX connects fifteen institutions of deep sea and space research to benefit from one other. The research goal is the development of technologies that allow the exploration of inaccessible regions in the deep sea and space. The exhibition was supposed to explain and promote this research field to young teenagers and adults.
The exhibition
Although we associate the outer space and the deep sea with profoundly different environments, researchers in these fields can share a lot of knowledge. In order to survive in such hostile conditions, explorative tools are needed. The exhibition design was meant to create a shared environment of outer space and deep sea using dark colors, explorative light spots and audiovisual media. The alliance provided original robots that had been in service in a broad set of research trips. Interactive elements had been added to interoperate with various social media channels of the exhibition in real time. The exhibition took place from 16th of April until 20th of June 2015 at the Haus der Wissenschaft in Bremen.
The marketing campaign
Weeks before the exhibition started, a broad marketing campaign via the newspaper, Instagram, Youtube, Twitter and Facebook was initiated. Next to press releases, we spread a set of posts in social media. The general approach was to introduce three different robots that the alliance got lost in the city of Bremen. The alliance offered prizes and asked all citizens of Bremen to participate in seeking the robots. Every robot had diverse fields of applications and left spotty traces along the city via its corresponding social media channels. As soon as somebody reached a spot, a QR-Code had to be scanned by the participant. The QR-Code redirected the participant to a web app. As soon as the participant authorized successfully via Facebook, the participant received a reward and their ranking of the leaderboard. Finally, the best ranked users received special prices at the exhibition.