rudl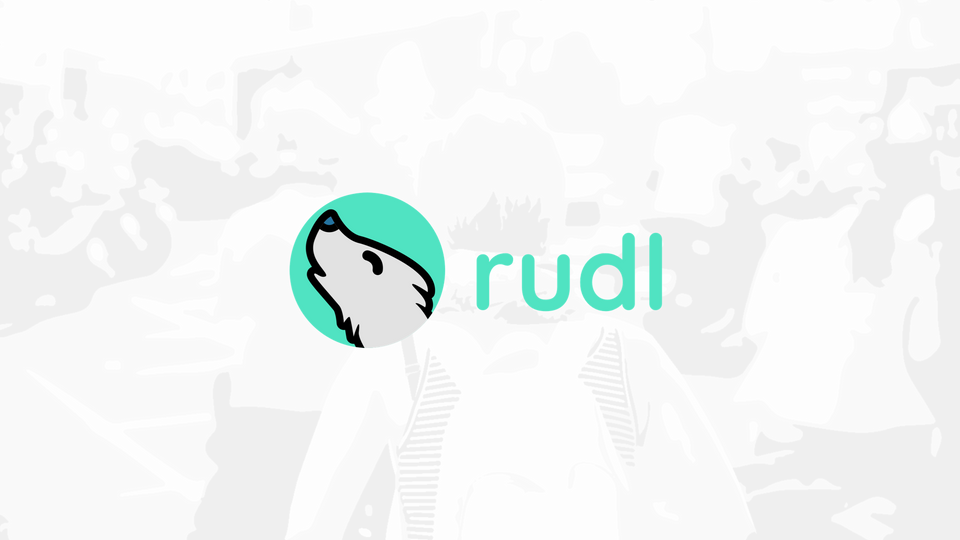 Abstract
This project was an important part of my master thesis. In our society, digitization manifested an "always on" paradegima of constant accessibility and quick answers. The goal in this project was the conception of an application which contradicts the paradigm. A possible set-up was presented to motivate the reduction of online time in favor of offline time.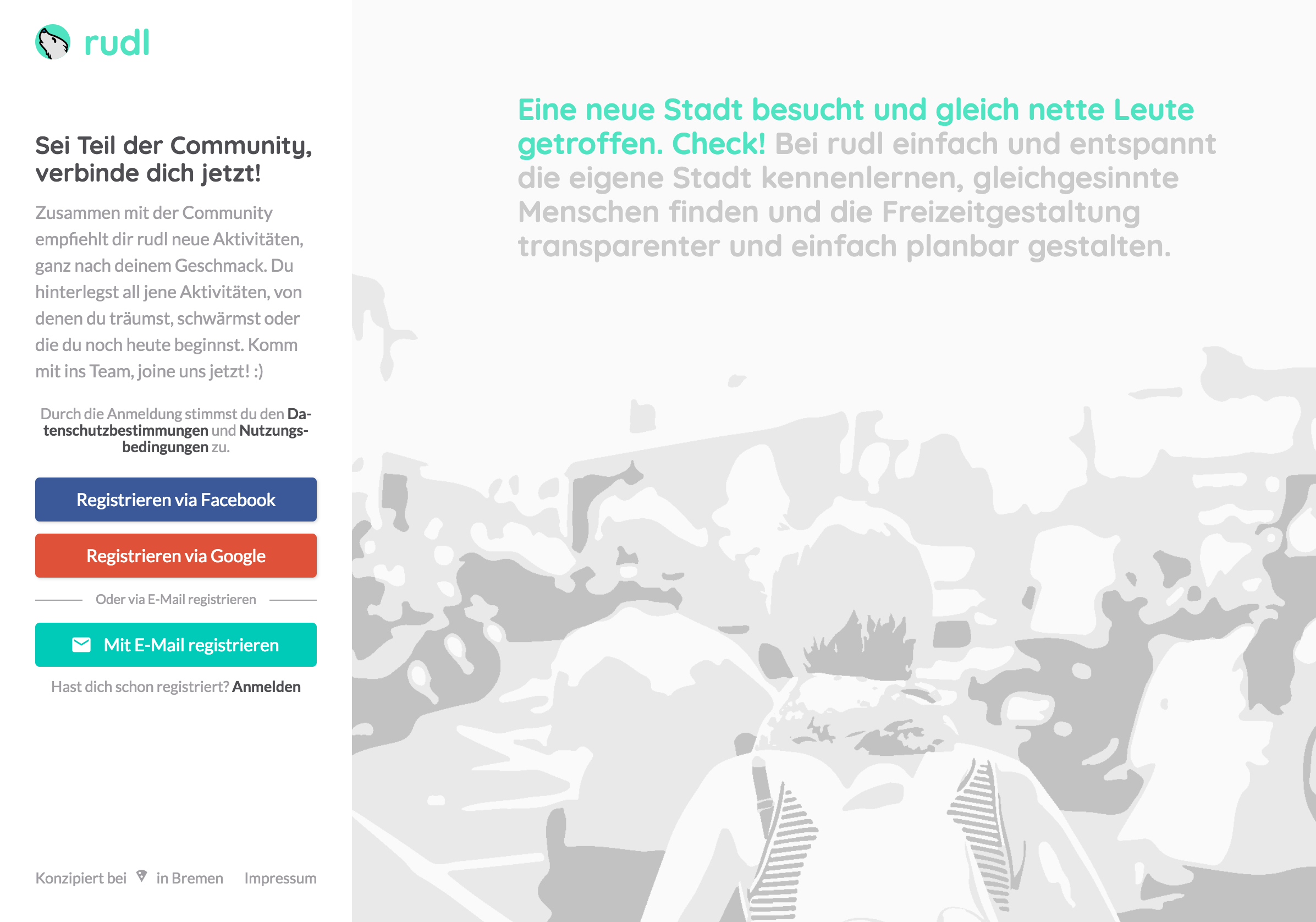 Concept
In our society, digitization manifests an "always on" paradeigma. Emails, instant messaging and social networks let communication run in real-time. Distances are easy to overcome. Consequences can already be found in several studies: Solitary activities are on the rise, whereas social activities are losing most importance. With rudl this trend is to be countered. Can an application as the epitome of digitization, stop this trend? Within the application, different approaches are implemented and general requirements got refocused. The approaches are examined with a corresponding evaluation and the findings are communicated to the public. If the results are positive, a rethinking in the conception of social networks and similar platforms would be worth considering.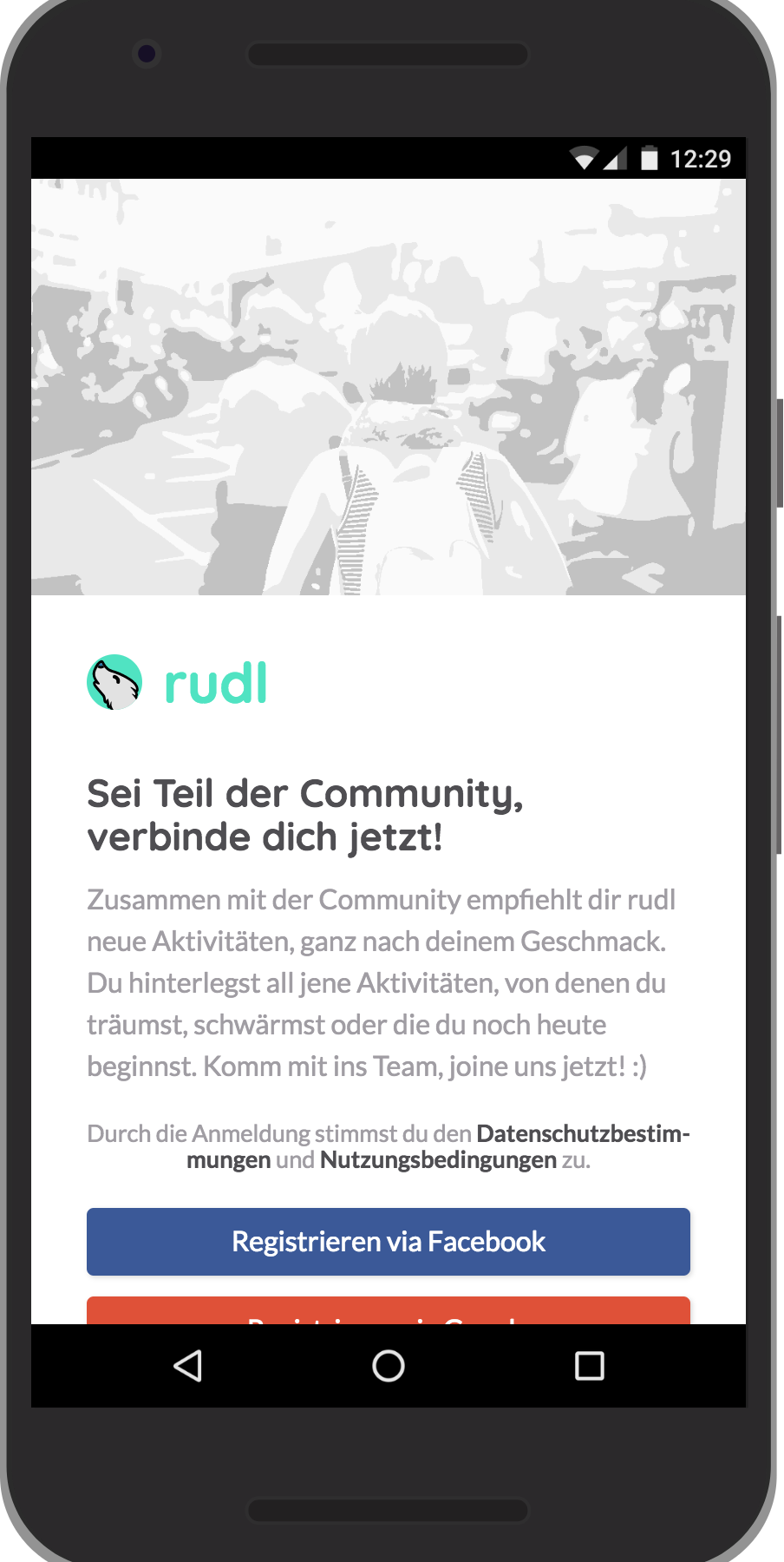 Evaluation
A total number of 22 members interacted with the platform at least once, six of them interacted with the application multiple times. Six people had been asked and agreed to participate voluntarily in the interviews.
Time savings while searching or creating social activities had been identified in parts, but not in a compelling way in general. Nevertheless, the application succeeded to encourage every member to attend one activity on average, which presumably would not have taken place without the application. Beyond that pleasant circumstance, the usability and good overview of the application was well appreciated and thus demonstrated its ability to stand out from other methods. One member in the interview observed a motivational feeling to stay less in front of the smartphone and concentrate more on the organization of leisure activities, since being a part of the community. The respondents also made interesting suggestions for further improvements to the application.
The algorithm as developed in this work has also shown that recommendation algorithms can give significant recommendations on this amount of data. I assume that the accuracy of these recommendations will improve with further interactions by the members. However, the developed algorithm is fairly simple and can be extended in many ways. But no matter how accurate these algorithms make suggestions, they cannot beat the worst recommendation of a friend in terms of empathy.