Words in Seconds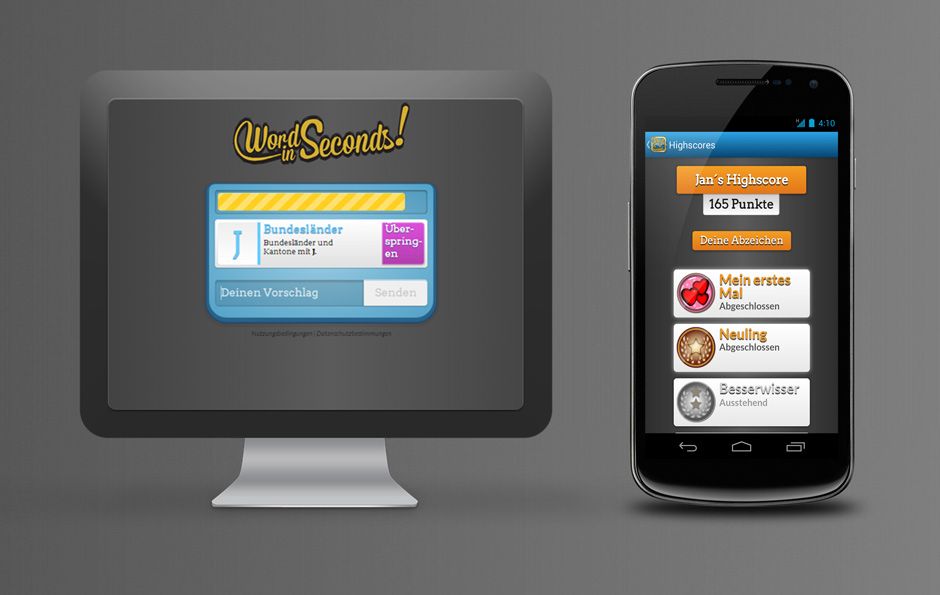 Abstract
The project was to design and implement a multilingual multiplayer game that is similar to the categories game. With a large database of about 13000 words. The realization in the year of 2013 required a total time of approx. six months.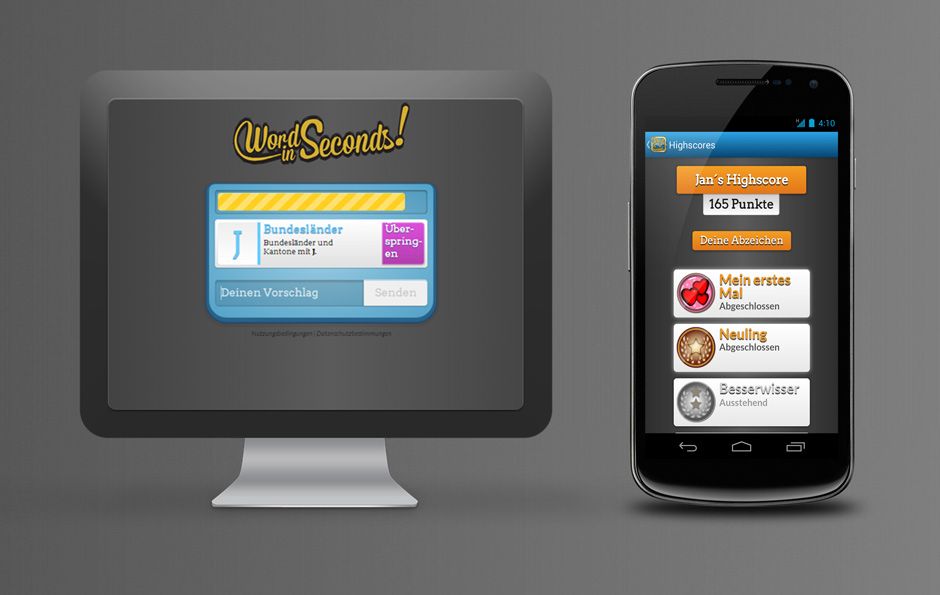 Features
Words in Seconds is playable on the website and as an application for Android smartphones. The interface adapts to any display size due to the responsive design. The frontend design is made in HTML5, CSS3 and jQuery. Two players are able to set a common password to ensure a private game session with one another. At the end of every game, the results can be shared in social networks. On the server a self-made application was written in PHP. The database is powered by a MySQL instance. The system automatically optimizes the collected data on a daily basis.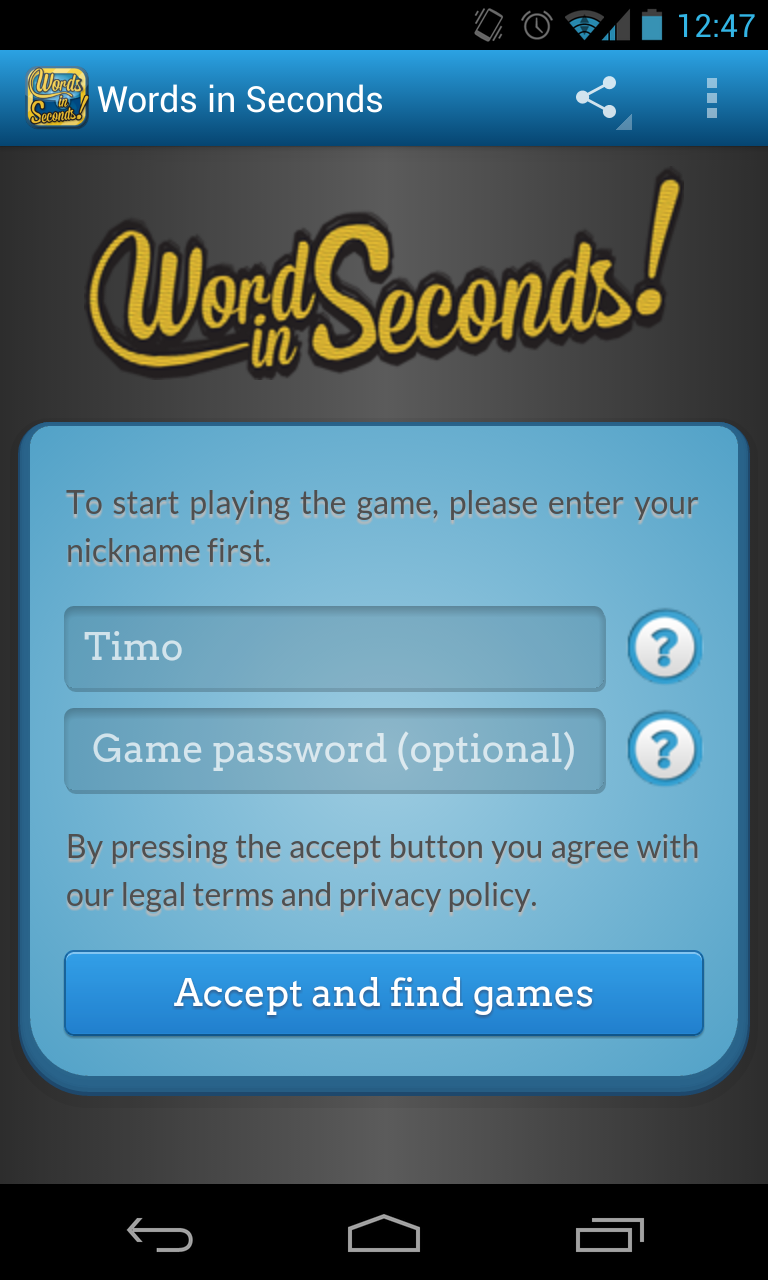 Smartphone-App
The application for Android smartphones offers additional features. For example, a game can be started automatically by holding two smartphones to another (NFC). In addition, the player can collect various awards depending on the skill and the result of his past games. The publication of Words in Seconds ended. A smartphone application's was published via Google Play to take advantage of add-on features.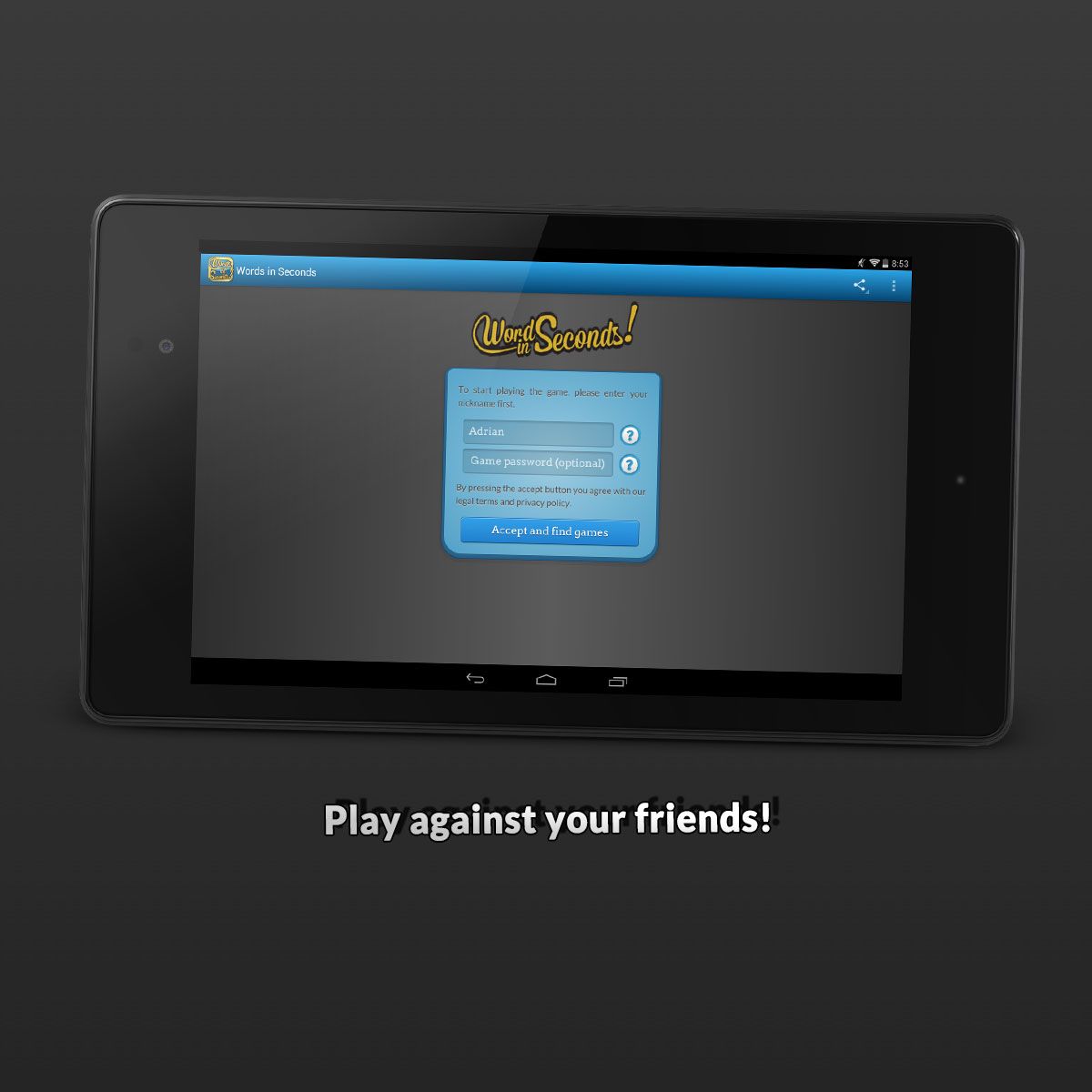 Icon creation
To support the gamification aspects in the game, I created various icons using Adobe Illustrator. The icons are used as badges to motivate users to keep playing.